Lofrans' & MAX POWER Convention: For the first time, official distributors from all over the
world came together in a two-day event!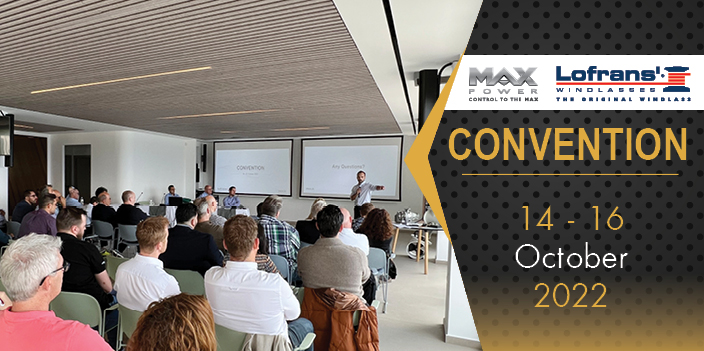 19-10-2022
On 14-16 October 2022 the first Lofrans' & MAX POWER Convention was successfully held.
Official distributors of the two manufacturing brands travelled from all over the world for a two-day event, hosted at LaLiBay Resort & Spa, on the island of Aegina, Greece.
The network of our distributors is very important, so the event aimed to give them voice to discuss all the key topics that concern them; at the same time it was an ideal opportunity for bonding and networking.
Constructive discussions, interesting presentations about upcoming projects as well as plans for the future took place in a vibrant atmosphere.
More specifically, some historical facts were presented to highlight the development of each brand over the years, as well as the remarkable changes that have taken place since 2012, when they joined #thelalizasforce, and determined their positioning in the market.
Everyone had the chance to meet up and share their good practices, as well as their various experiences in the market.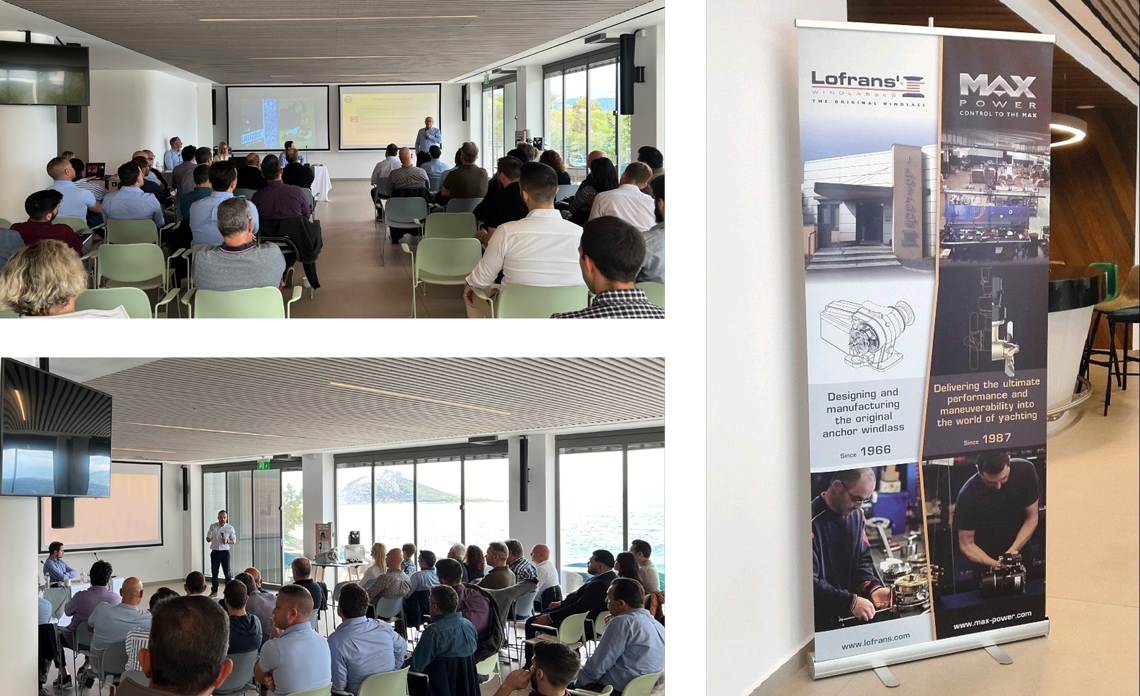 The myth of Lofrans' that manufactures windlasses with high performance and the longest durability in the market, was highlighted and once again proved right through various stories that were shared by the attendees; the direct feedback they receive from all boaters who choose "The Original Windlass" on board is the best proof of the brand's quality & reliability! The design & production capabilities to provide customised solutions that meet the exact needs of each customer is a competitive advantage of Lofrans', of course along with the unique Italian design, issues that were pointed out during the presentations.
Of course, the attendees discussed about the "power" of MAX POWER, which is dedicated to designing and manufacturing innovative and often unique solutions that all strive to bring ultimate performance into the world of yachting!
It is worth noting that the event was interactive, as in addition to their feedback, our distributors had a close look at the upgraded Lofrans' Rope Kit of the Tigres Windlass, as well as the Lofrans' new Stern Windlass we are about to launch.
Also, the attendees had the opportunity to see new projects of MAX POWER up close, such as the Tunnel Thruster CT300 & CT325 48V as well as the Brushless Motor.
The successful event offered a unique opportunity to meet important partners from all over the world and discuss key issues that are very high on Lofrans' & MAX POWER agenda.