Lofrans' & MAX POWER Convention 2023: Our annual gathering wraps up with significant success!
02-10-2023
We are thrilled to announce the successful conclusion of our annual convention; a gathering of valuable partners that exceeded all expectations.
The event took place during 27-29 September at LaLiBay Resort & Spa, on the island of Aegina, in Greece.
Same as last year, official distributors and service stations of Lofrans' & MAX POWER travelled from across the globe to join us in a two-day event with full & interesting agenda.
More than 70 partners & colleagues in total were involved in fruitful discussions & presentations about the brands' long history as well as development over the years as part of #thelalizasforce.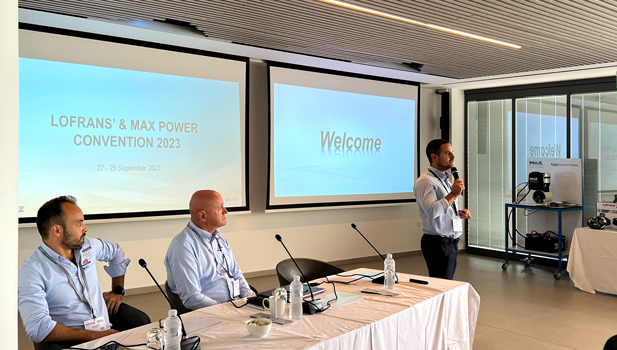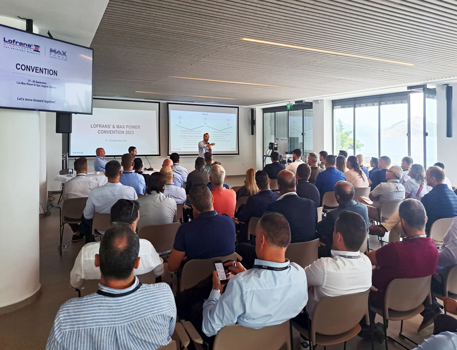 During the event, we had the pleasure to thoroughly present new products of Lofrans' & MAX POWER, that were designed & manufactured always taking into consideration the market feedback we received.
Quality, safety & reliability, along with elegance are top features of Lofrans' windlasses.
Thus, we introduced the new Dark Version of X1 & X2 vertical windlasses, keeping up with the latest OEM market trend of choosing black colour for their new builds.
Another addition to our windlass range, is Razza – the first stainless steel (AISI 316L) and most compact horizontal windlass ever produced by Lofrans'!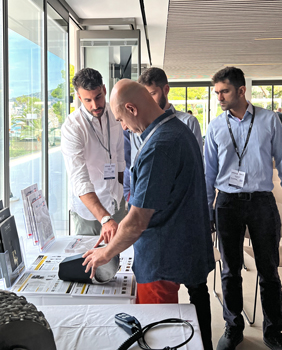 The new Drum Winch for fast and easy rope & chain anchoring for boats up to 40 feet/12 meters was also on display.
Last but not least, the new Hand Held Remote Controls LFR 200 (2 buttons) & LFR 400 (4 buttons) were also launched, along with other re-designed remote controls.
All the above equipment is included in the new Lofrans' Catalogue, that was launched during the Convention, and is already available on the website. Well-organised & comprehensive information, including detailed product specs, features and benefits, along with high-quality imaginary are featured in the catalogue.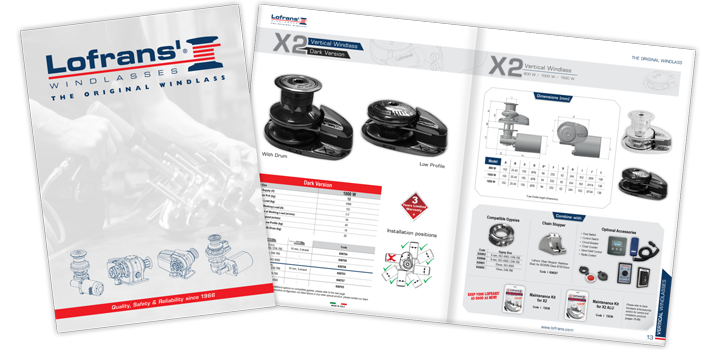 The design & production capabilities for customised solutions that meet the exact needs of each customer is a competitive advantage of Lofrans', of course along with the unique Italian design, issues that were pointed out during the presentations.
The launching of the ECO Proportional Series by MAX POWER was a highlight of the Convention, as attracted a lot of interest, with dynamic Q&A's.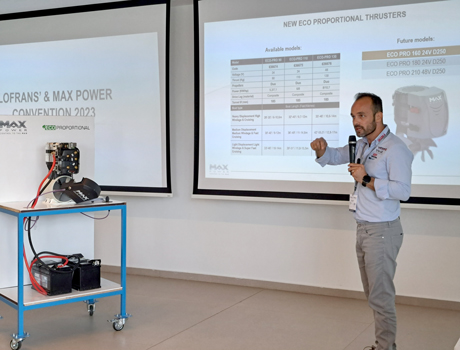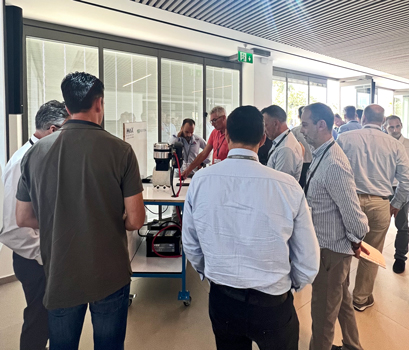 This new series is an evolution in the market of thrusters due to its AC Brushless electric motor, for an eco-friendlier approach resulting from reduced power consumption. It consists of 3 models, based on their thrust: ECO Pro 90, ECO Pro 110 & ECO Pro 130.
More technical-oriented presentations were also given by our team, discussing about environmental trends within the market, such as lithium batteries and the development of 48V equipment.
This year's Convention was one more unique opportunity to meet important partners from all over the world and foster connections beyond borders!