MAX POWER's new catalogue 2020, fresh and updated at Boot!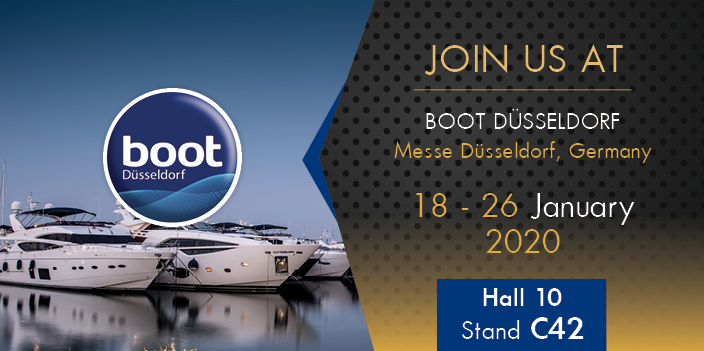 13-12-2019
MAX POWER offers a full vessel maneuverability range ensuring complete freedom of choice in controlling your boat.
Having become a leader in the market, MAX POWER presents its array of products around the word, and this January will attend Boot 2020, at Messe Düsseldorf, in Germany, from 18-26 of January.
The Boot in Düsseldorf is the world's largest and most international indoor fair for boats and water sports. It is an annual exhibition, taking place in an area of 220,000 square meters, gathering visitors from over 100 countries and international exhibitors from over 70 countries. Sailing, motor boats, superyachts, boat equipment, diving, water tourism, trend sports, fishing and canoeing are the main topics of this trade fair.
MAX POWER's representatives will be there to attend on all people of interest who will visit them, all set with full of technical knowledge and options to meet each one's requirements.
Bow thrusters, stern thrusters and related equipment will be available with the best possible way of display, the MAX POWER's brand new stands.
The stands are also available for all of our distributors.  
The Visitors will also have the chance to grab a copy of MAX POWER's new catalogue 2020 with all new products included. 
Pass by Hall 10, Stand C42 and be able to "CONTROL TO THE MAX" your boat's maneuverability with MAX POWER boat thrusters.